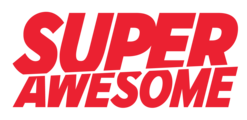 About SuperAwesome
SuperAwesome is making the internet safer for kids
Our technology is used by hundreds of brands and content-owners to safely engage with over 500M kids every month. We've pioneered the kidtech market: technology built specifically for the use of children or for engagement with children, with privacy at its very core.

SuperAwesome has reshaped the kids' digital media landscape with their kid-safe tools and technology including AwesomeAds (the biggest kid-safe ad platform in the world), PopJam Connect (social content tools for U13 engagement) and Kids Web Services (kids/parent authentication). You can read more about our mission here.
The Financial Times ranks us as of the fastest growing technology startups in Europe (although we have offices in NYC, LA, Chicago and SF) and the fastest growing technology company with a UK headquarters (in London). For more information, see our blog, Instagram, Twitter or LinkedIn. The best place to read about our products is on our site.
Why work at SuperAwesome?

Our team has a serious track record. Our leadership team consists of serial entrepreneurs, investors and executives from successful technology and digital media companies including DemonWare, Nickelodeon, Potato, Jolt Online, Mind Candy, Swapit, Beamly, Outfit7, Tapad and many others.
We're one of the fastest growing digital kids startups on the planet and backed by some of Europe's top investors. We'll tell you more when you come and see us.
We're a global team with offices around the world and we encourage our team members to visit (and support them when they want to relocate).
We value and support growth and development and reward those who are willing to take responsibility and run with things. Some of the most influential people in the company today started in the most junior position available then. Join now and you get to shape the company. For real.
We work with almost every major kids' company in the world today such as Disney, Hasbro, Mattel, LEGO, Turner and hundreds of others.
We are making a difference. The bigger SuperAwesome becomes, the safer the internet is for kids.
NOTE: We transfer and store the information you submit to help us process your application and to make our hiring process better. We also make use of third-party hiring tools to help us process applications. As we are based in both Europe and the United States, your data may leave the European Economic Area when we process it. Please only submit your application if you are happy for us to use your information in this way.